Alex Ubben
---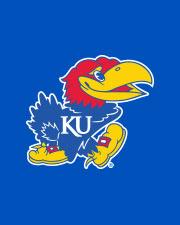 Advisory Board Member
U.S. Army Corps of Engineers, Kansas City District
Bachelor of Science, Atmospheric Science, University of Kansas, 2007
Biography
—
Alex currently works as a cartographer at the U.S. Army Corps of Engineers, Kansas City District in the Geospatial Branch and is a certified Project Management Professional (PMP).
She has previously worked as a GIS analyst for Wilson and Company, Inc. in Kansas City, MO.
Alex graduated from KU with a degree in Atmospheric Science in 2007. While at KU she was an on-air meteorologist for KUJH and served as a board member of the KU American Meteorological Socient Student Chapter for four years.
Alex lives in Lenexa with her fellow KU Atmo Alumni husband, Matt, where they enjoy cheering on the Jayhawks and keeping an eye on the weather.