Brian Thomas
---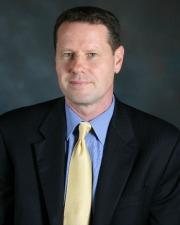 Advisory Board Member
Principal & Founder of Global Marketing Associates
Biography
—
Brian is the Principal & Founder of Global Marketing Associates, LLC (http://www.globalmarketing1.com/). Brian has over 25 years of experience in international marketing management including marketing strategy, P & L management, product development and product lifecycle management, channel management, promotion program management, pricing analysis, new media and internet marketing.
Brian currently sits on the Board of Directors of the Bucks County International Trade Council, located in the Philadelphia, PA region, and acts as the International Trade Specialist for the Council. He has been an Adjunct Professor of International Business, has written numerous articles on global marketing, and is a frequent speaker on the subject with the US Department of Commerce's International Trade Administration.
Brian holds Bachelors degrees from The University of Kansas (Geography) and The Pennsylvania State University (Education), and holds an MBA, with a concentration in Marketing, from the Graduate School of Management, Rutgers University.