Brian Thomas
---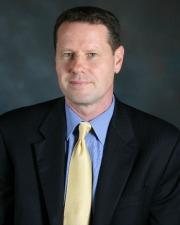 Advisory Board Member
Principal & Founder of Global Marketing Associates
Biography
—
Brian is the Principal & Founder of Global Marketing Associates. Brian has 20 years of experience in international and domestic marketing management including marketing strategy, P & L management, product development and product lifecycle management, channel management, promotion program management, pricing analysis, new media and internet marketing.
Brian is the former Principal & Founder of Princeton Consulting International, an Integrated International Marketing & Trade company that handled all marketing and operational facets of helping small to mid-sized companies expand globally. He has worked with both Fortune 500 and small to mid-sized companies in the technology field, including Silicon Graphics, a Fortune 300 high-end computer manufacturer based in Mt. View, and in Executive Management positions with RCN Corporation, a $750 million national multi-service Internet Service Provider (ISP), Communications, and Cable Media company based in Princeton, NJ.
Brian has also worked extensively with Medical Products Companies, Systems Integrators, VAR & VAD Partners, IT Consulting Companies, Food & Beverage companies, Energy Firms, and International Trade Companies. In addition to his extensive business travel throughout the European, Asian & Middle Eastern markets, Brian has also lived and worked in Seoul, Korea, while involved in international trade and marketing. Brian has been involved with international online marketing for over 10 years.
Brian's experience covers all functional marketing roles, including:
International Marketing & Sales
Global Channel Development & Management
Marketing-Communication
Strategic Planning & Analysis
Strategic Partner Development
New Product Development
Product Life-cycle Management
P & L Management
Pricing Analysis
Marketing Research
Brian currently sits on the Board of Directors of the Bucks County International Trade Council, located in the Philadelphia, PA region, and acts as the International Trade Specialist for the Council. He has been an Adjunct Professor of International Business, has written numerous articles on global marketing, and is a frequent speaker on the subject with the US Department of Commerce's International Trade Administration. He is also the author of resource guide: "The GlobaleMarketer: A New Guide for Taking your Business Global."
Brian holds Bachelors degrees from The University of Kansas and The Pennsylvania State University, and holds an MBA, with a concentration in Marketing, from the Graduate School of Management, Rutgers University.